In 1987 we met Scot Nichol of Ibis Cycles at the Philadelphia Bike Show. He had 2 complete bikes and 2 frames in a 10ft x 10ft booth. His booth space and presentation were small but his passion was huge. This guy lived and breathed mountain bikes and from his small shop in Sebastopol, Ca came some of the finest steel MTB frames. Scot also pushed the design limits with one of the first mountain bike tandems, the "Cousin It" and a Mountain Trials with 26″ front wheel and 24″ rear wheel. Soon Ibis was collaborating with Gary Helfrich and making some of the best mountain bikes in titanium. All through this journey, Era Pro Bike sold a few Ibis bikes to discerning customers who understood you don't have to have million dollar ad budgets but instead make products that work and are of top quality. At the first show in Philadelphia in 1987 we bought Scot's samples. We still own and ride a Cousin It tandem and Todd bought the first Mountain Trials ever built in titanium. Fast-forward to 2015 and Ibis Cycles is still at the forefront of the mountain bike world in terms of design, heritage and a cult following. These esoteric factors make owning and riding an Ibis a special experience.
With the move towards bigger wheel size and combining with full suspension, Ibis brings to the market 2 exceptional bikes; The Ripley 29 full suspension and the new Mojo HD3 in 27.5 wheel size.
The Ibis Ripley proves that 29er full suspension makes sense for a lot of riders. The Ripley does not require as much rear wheel travel since this is absorbed by the bigger hoops. The bike climbs with super efficiency and descends without fear. It can handle any terrain. The Ripley won an editor's choice from Bicycling Magazine and the quote from tester Gloria Liu sums up the Ripley: "This is an uncomplicated bike. It is sunshine and good times. If the Ripley were a dog it would be a black lab-fun spirited, reliable, nimble, well-rounded and easy to love.
The Ibis Mojo HD3 is the third version of the Mojo. The Mojo is the best application of the famous de-link suspension. The geometry is modern; longer, lower and slacker and with 6″ of rear wheel travel. This carbon frame now has internal cable routing, a downtube water bottle mount and is lighter than previous versions. Bike Magazine sums up the Mojo by saying, "Iblis has simply made one of the best balanced all mountain bike on the market." Wish one test ride, we think you will agree. Era Pro Bikes is an Ibis test center and we have a couple Mojo HD3 for you to ride.
Call us to reserve one and you will experience Ibis bliss.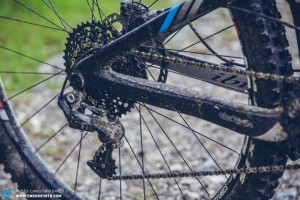 Check out Enduro Mountainbike Magazine's amazing review of the Ibis Mojo HD3.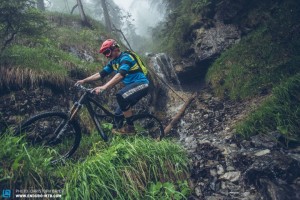 Click here for the latest Ibis Cycles Press and Reviews