Era Pro is a full-service ski shop at our location in Lancaster PA.
For nearly 40 years Era Ski & Bike Shop has provided the highest level of ski service.  From factory finish ski tunes to base patch repairs to delamination repairs there is very little problem our technicians cannot fix.  We are fully certified from all the binding manufacturers to install, remount and release check your bindings.  We also custom fit ski boots.  We can stretch shells and liners, grind and punch for most foot problems.  We also make Conformable custom foot beds
Why stone grinding?  Today's modern skis use high performance sintered p-tex bases.  This base material is very hard and requires a stone grinding machine to properly flatten and structure the base.  Our Reichman stone grinder both sharpens edges and provides a perfectly flat and structured base ready for wax.  Not all machines are created equal; our Reichman is self feeding, has the ability to bevel edges and uses a diamond dresser to prepare the stone.  With this machine and our experienced technicians we can duplicate your factory ski tune making your skis turn better, hold edge better and glide faster.
See our services and respective prices below.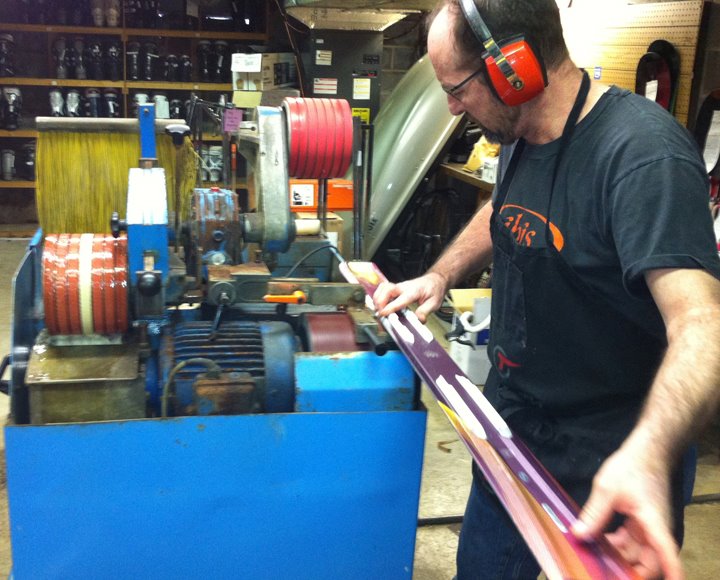 Stone Ground Tune Up.
This includes base prep, base repairs, sharpening, beveling, stone ground finish and hot wax
Stone Ground with Binding Release Check
Epoxy Work and Base Patch